Northern Log Cabins | A PHHPA Executive Member
Northern Log Cabins was established in 2000. Being one of the first log cabin suppliers in the UK, Northern Log Cabins has always striven to be the leaders of the market which is now very crowded. NLC provides the best quality log cabins industry-wide, and with their quality, there's no wonder why their service is second to none. 
Based in the Yorkshire Wolds, Northern Log Cabins is a family run business. They take pride in helping design the ideal spaces for their customers within their budget. 
Originally, Director Josh Bradley started out as an installer, moving on to sales, to then managing the company for 6 years. From that point on, Josh decided to purchase the company in 2021 and continue the brilliant service he provided as an employee. 
Garden Rooms For Sale UK | Northern Log Cabins
Northern Log Cabins Also Provides Timber Garden Products
Tanalised timber garden products delivered to you within 15 working days
Northern Log Cabins provides bespoke log cabins for your needs. If you're looking for a custom cabin design, NLC can help you.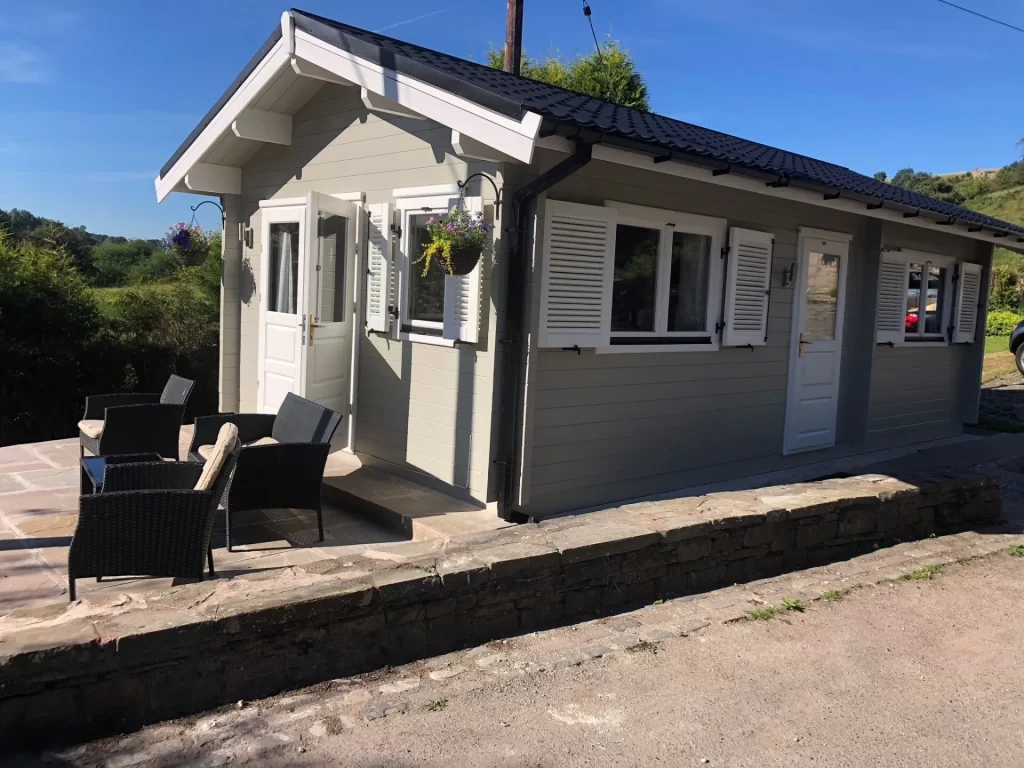 What is the Park Home and Holiday Park Association?
At the Park Home and Holiday Park Association, we are here to help Park Operators, Manufacturers, Service Providers, and Suppliers into the industry grow. We offer an annual membership of £375 to help train, market, and support business owners in the industry. If you're interested in our membership and how we can help support your business, you can find our membership options at phhpa.org/join. We run regular webinars, where the business has been conducted live between members, and also run a live show throughout social media where members are featured and interviewed by our Managing Director Bradley Chapman. We also have a Directory to help people find/discover parks in the industry at phhpad.com. Along with our nomination page to nominate Pinewood park. Nominate here! 
Become An Executive Member
As an executive member we interview you live and or recorded which is sent out to LinkedIn, Facebook, Youtube, Twitter, and Instagram on our "UK PARKS SHOW". 4 live Interviews per year are included with your executive membership, however, should you have news and or new product launches or announcements, we are happy to go live on-air and promote it for you as you may require. All interviews are delivered with Bradley Chapman our MD, who amongst other things is a seasoned global presenter and journalist.

Your company logo is also added to our website under our "Executive Members Page". You company works under a commercial agreement with the PHHPA and you become one of the association's preferred suppliers. We also add your content and backlinks to our LinkedIn Newsletter and add articles to LinkedIn about your and your business in our articles section. Executive memberships offer incredible value for money with outstanding social media exposure for your company. Please email us at Hello@phhpa.org. Please note that executive membership is in addition to joining as a standard member. All association members must be joined members before they can become an executive member.

Executive Association Member
In Addition to Standard Membership Pricing
12 Months Executive Association Member Benefits Included
Contact Us Directly To Discuss Your Park,
Park Manufacturing or Supply Business
You can contact us via the following email accounts 
Brad@phhpa.org
Kim@phhpa.org
Web@phhpa.org
Or alternatively reach Bradley Chapman directly via WhatsApp
We Get Your Business To Page One Of Google & YouTube Instantly!