Buy Now – Pay in 12 months*
Request A Free Survey Residential Decking In Essex
Revolutionary Residential Alternative to Timber Decking
Request a free survey residential decking in essex
*Please note that we can only offer 0% finance on residential enquiries. 
Buy Now - Pay in 12 months*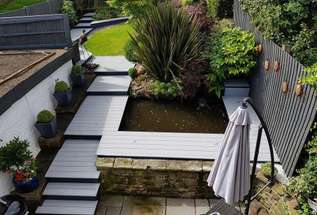 Our residential Fitrite Deck Boards are a fantastic alternative to wood and are priced competitively, keeping your costs low. We install decking across the UK and our specialist installers are currently working hard across South Yorkshire, North Yorkshire, Nottinghamshire, West Yorkshire and the UK.
Currently, we now operate in the county of Essex. If you own a residential property in Essex, you can request a free survey for residential decking. No obligation.
Our Fitrite deck boards are manufactured here in the UK. We use first-generation recycled PVC with a virgin PVC outer skin. The unique embossed pattern gives the Fitrite deck board its unrivaled, non-slip properties in both dry and wet conditions.
Request a no obligation decking quotation today.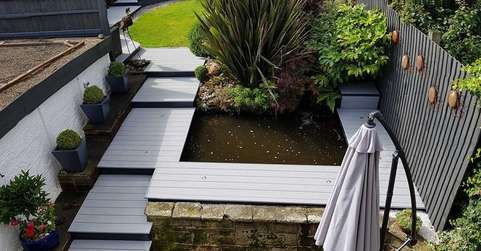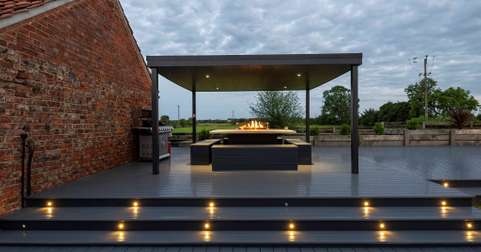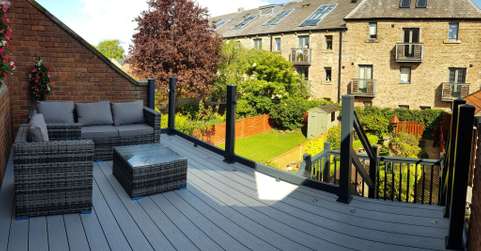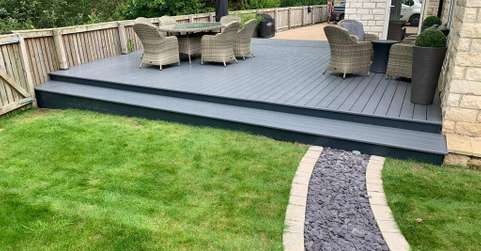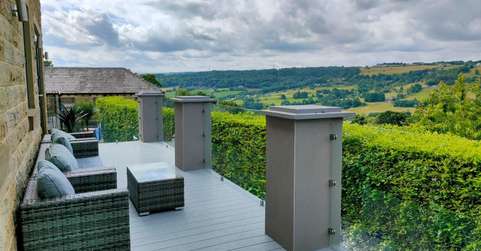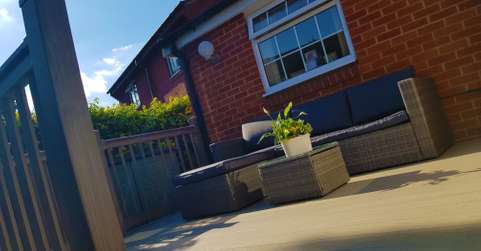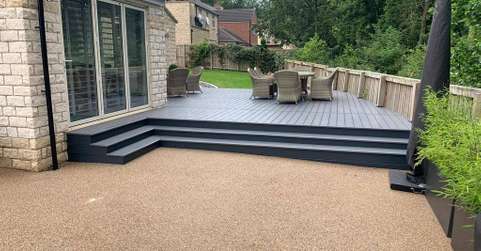 Timber decks may be your first thought when thinking of something that will help the environment. However, there are other options. Fitrite deckboards require no trees to be felled and are eco-conscious in their design. Additionally, we don't use wood. This means that there is no need for toxic chemicals. These can often be used to slow down and prevent rotting.
As a result, our residential decking installations are the alternative that will help you get closer to your carbon-neutral goal. Our boards don't rot or decay, providing a long-lasting finish. We produce our materials in Doncaster, South Yorkshire with low energy input. Furthermore, our team generates nearly 80% less CO2 per ton of product manufacturing than competitor products. In addition to this, the Fitrite deckboard is 100% recyclable, adding to its green credentials.
Request a no obligation decking quotation today.
Why Choose UPVC over Timber
Discover the benefits of UPVC Decking
A village surrounded by countryside and additionally around 30 miles from London furthermore being close by to the county city of Chelmsford also in addition to the town is mostly residential build-up with little in the way of leisure activities. Moreover with some UPVc decking from Fitrites decking selection.   
Free Survey for Residential Decking In Galleywood Essex
Fitrite Fencing & Decking Ltd is authorised and regulated by the Financial Conduct Authority. We act as a credit broker and not as a lender. We offer credit facilities from a panel of lenders.
Fitrite Fencing & Decking Ltd Unit F Parkside Business Park, Spinners Rd, Doncaster DN2 4BL
*0% finance applies to residential customers only.
Privacy Policy | Fitrite Fencing & Decking Ltd 2022