Park Home and Holiday Park Insurance Services
AMA General Insurance Broking Services | A PHHPA Executive Member
AMA are a specialist in Leisure and Residential insurance policies. Due to this, this means that anybody in the Park Home and Holiday Park industry can benefit from AMA's insurance policies. If you're looking for park home and holiday park insurance services, AMA can help you.
AMA knows that your leisure or holiday home is a precious investment, and that you will need the confidence that your asset is protected. AMA's product lines include:
Park Home Insurance
Holiday Lodge Insurance
Static Caravan Insurance
Touring Caravan
Holiday Home Insurance (UK & Overseas)
Boats
Beach Huts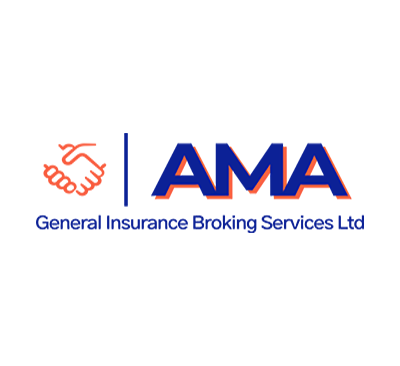 Park Home and Holiday Park Insurance Services
AMA General Insurance Broking Services provides various different types of insurance:
What is the Park Home and Holiday Park Association?
At the Park Home and Holiday Park Association, we are here to help Park Operators, Manufacturers, Service Providers, and Suppliers into the industry grow. We offer an annual membership of £375 to help train, market, and support business owners in the industry. If you're interested in our membership and how we can help support your business, you can find our membership options at phhpa.org/join. We run regular webinars, where the business has been conducted live between members, and also run a live show throughout social media where members are featured and interviewed by our Managing Director Bradley Chapman. We also have a Directory to help people find/discover parks in the industry at phhpad.com. Along with our nomination page to nominate Pinewood park. Nominate here! 
Become An Executive Member
As an executive member we interview you live and or recorded which is sent out to LinkedIn, Facebook, Youtube, Twitter, and Instagram on our "UK PARKS SHOW". 4 live Interviews per year are included with your executive membership, however, should you have news and or new product launches or announcements, we are happy to go live on-air and promote it for you as you may require. All interviews are delivered with Bradley Chapman our MD, who amongst other things is a seasoned global presenter and journalist.

Your company logo is also added to our website under our "Executive Members Page". You company works under a commercial agreement with the PHHPA and you become one of the association's preferred suppliers. We also add your content and backlinks to our LinkedIn Newsletter and add articles to LinkedIn about your and your business in our articles section. Executive memberships offer incredible value for money with outstanding social media exposure for your company. Please email us at Hello@phhpa.org. Please note that executive membership is in addition to joining as a standard member. All association members must be joined members before they can become an executive member.

Executive Association Member
In Addition to Standard Membership Pricing
12 Months Executive Association Member Benefits Included
Contact Us Directly To Discuss Your Park,
Park Manufacturing or Supply Business
You can contact us via the following email accounts 
Brad@phhpa.org
Kim@phhpa.org
Web@phhpa.org
Or alternatively reach Bradley Chapman directly via WhatsApp
We Get Your Business To Page One Of Google & YouTube Instantly!